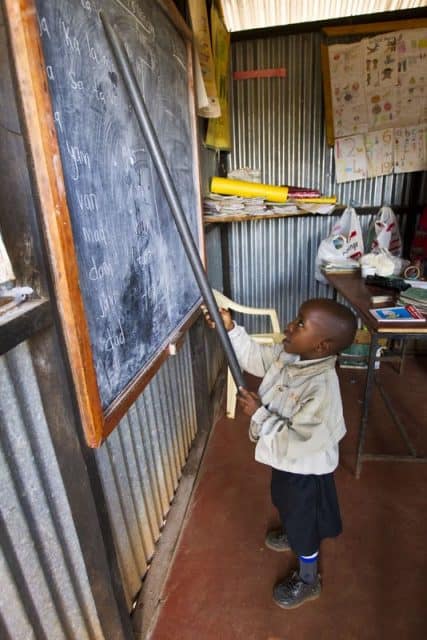 Ngong Road Children's Foundation provides education and support for children living in the slums of Nairobi whose families have been affected by HIV/AIDS. In ten years it has grown from an idea into an organization supporting over 400 children by pairing sponsors with specific children thus fostering the development of a mutually beneficial relationship.
We have implemented a thorough review process to select students with a high probability of success. The criteria include high scores on their examinations and a relatively stable home environment. Learn more
The program offers children support in three key areas:
Education (school fees, uniforms, books, and supplies) Learn more
Safety and well-being (breakfast and lunch each weekday, home environment safety checks by our caseworkers plus basic medical care) Learn more
Supportive community (caseworker support, Saturday child development program, lending library, computer lab and annual camp experience for every child) Learn more
Because of the support structure of our program and the investment of sponsors, the children in our program have consistently outperformed their Kenyan peers in school exams, and they are getting jobs. Our first high school graduating class of 2012 is 100% employed, an exciting indicator that our program is working because our kids are working and transforming their lives.